Our founding board members are devoted to the Austin community and share a passion for Soccer and helping kids.  Read about their professional accomplishments and reasons for helping start Soccer Assist below.
---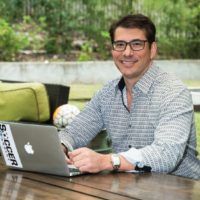 Dr. Aaron Rochlen is the Founder and Board Chair for Soccer Assist.  He grew up playing soccer, but soon realized he could better "assist" others off the field.  This led to a career as a Psychologist and eventually a Professor at the University of Texas. He is currently the Program Director for the Counseling Psychology Program. His research interests address the psychology of men and masculinity, with numerous publications in fathering, masked depression, and non-traditional work/family roles. He is a Past President of the Society for the Psychological Study of Men and Masculinity.
Aaron's son Dylan, aka "La Maquina," currently plays for Lonestar Soccer Club, formerly with Westlake Youth Soccer Association. Dylan has been fortunate to play with talented and diverse kids from all over the world, making him a better player and person and helping to inspire the idea for this organization.   Aaron also holds an E coaching certificate from US soccer and coaches indoor teams.
---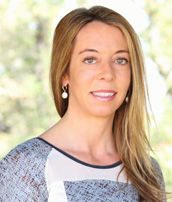 Originally from soccer-fueled Argentina, Dr. Paula Requeijo is the President of Soccer Assist.  She earned her MD with honors from the University of Buenos Aires.  She was a scholarship recipient to Cornell affiliated- New York Hospital.    After finishing residency at Brackenridge Hospital she became an active leader in the health-care community. She is Board certified in Internal Medicine, Palliative Care and Hospice Care.  As Medical Director for multiple organizations she has led significant changes in the transition of complex patients by aligning resources between acute and post-acute facilities.
In her free time, she enjoys literature, philosophy, art, kayaking, skiing, and scuba diving. However, her true passion is giving back to others.
---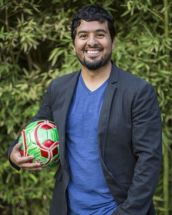 A native of El Paso, Texas, Dr. Tony Gamboa's passion for soccer and helping others was molded by his childhood experiences.  Playing soccer and other sports were key drivers for his success in high school and beyond.  He began coaching youth sports, including soccer, at a local YMCA during high school and continued through college as a means of giving back to the community.
Dr. Gamboa completed his undergraduate education in his hometown at the University of Texas at El Paso in 1997.  He subsequently received his Medical Doctorate degree from The University of Texas Medical Branch in Galveston in 2001.  Following his medical education he moved to Phoenix where he completed a 4-year medical specialty.   Since his return to Texas, he has enjoyed a rapid re-integration into the local culture and community. Currently, Tony is completing his MBA at UT. His wife Julie, and his two children, Riley and Brennan, are his current sources of inspiration.  He looks forward to contributing to a cause that is near his heart; giving deserving children an opportunity to share in his passion for soccer.
---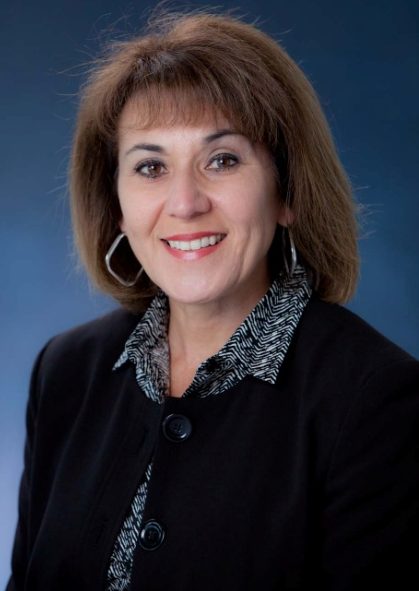 Veronica Hinojosa Segura is a native Texan from the Corpus Christi area.  Growing up, playing sports, being physically active, and being part of a team were very important to her, her brother, and their parents.  She has continued to carry those same principles with her husband Steve and their son Isaac.  Veronica feels strongly that every child should be given the opportunity to experience and learn valuable life lessons through sports and being part of a team.
Ms. Hinojosa-Segura is the Executive Director of Management and Operations for the Seton Foundations at Seton Healthcare Family.   In this role she has oversight for the operational and financial management activity for four foundations which serve 11 hospitals.  Prior to joining Seton, Ms. Hinojosa-Segura was a CFO for the Texas Water Development Board and she also worked at Dell in various global finance and treasury roles supporting numerous international Treasury sites.
Veronica is a certified International Treasury professional, earned a degree in Finance from Texas A&M-Kingsville, and her MBA from St. Edwards University.   Veronica currently serves as the Past Chair of Con Mi Madre, co-chair of the St. Andrews Parent Diversity Council, and is a member of the Hispanic Alumni Leadership Association.
---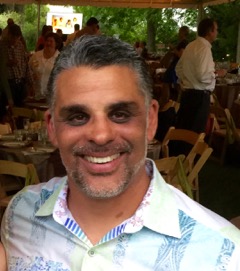 Malek Ben-Musa is a nationally licensed professional soccer coach with over 25 years of experience from the youth to collegiate level and professional levels. He is a former professional player himself and comes from a long soccer lineage of international professional players and referees in North Africa and Europe. Malek has always had a passion for the "beautiful game" and is committed to improving soccer in Central Texas. His passion began in Libya at a young age with the encouragement of his uncles who were former professional and national team players.
Currently, Malek coaches for the River City Rangers SC U16 boys team and has just finished his first year in a one of a kind Master's program in soccer coaching through Ohio University and the NSCAA. His philosophy as a coach is "Striving for excellence using modern pedagogical methods and resources that is player centered in a holistic environment based on my values and principles". These values and beliefs include giving back to the game which he loves, and to the Central Texas community which he calls home.
He resides in Lakeway with his wife, Fayruz Benyousef, and their young daughter, Yara. Malek's hobbies include traveling adventures, gourmet cooking, fishing and the Star Wars saga.